EVA
Solutions for providers
Service providers can constantly monitor and manage performance, ensuring contract conformity.
 EASILY PROVE SERVICE QUALITY AND IMPROVE MARGINS THROUGH BETTER CONTROL OF PRODUCTIVITY.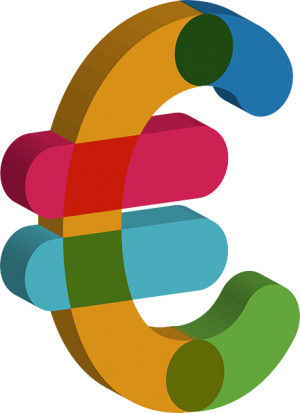 DIFFERENTIATE FROM THE COMPETITION AND IMPROVE PROFITABILITY
Eva proves over and over again to be a differentiating factor in winning tender bids. Delivering partial traceability and real-time risk and performance management to the table.
Eva is the first solution that enables its agents to enter data in a reliable and quantitatively manner. From there, providers have visibility on what exact is occurring at any moment in time.
Real-time deviations of performance against contractual conditions are now made possible. Deviations can be resolved in a timely manner to ensure an operation falls on course.  Quality is now managed: there are no more surprises, providers can now learn to anticipate and avoid penalties. The complete real-time reporting is always available and compares the key parameters of the service with the objectives over the chosen period (day, week, month, etc.). Alerts and warning can be assign to ensure peace of mind should performance drop.
PROMOTING A SERVICE OBJECTIVELY BACKED BY A MEANS OF GUARANTEEING A PERFORMANCE LEVEL
An enhancement of service is typically experienced immediately upon software deployment.
Eva changes the way agents work and the way operations managers manage the service in coordination with site managers and the client. Eva can be set up and deployed within two hours.
Eva analyzes all data, even unstructured data, to predict risks by category, criticality, location and time scale. Necassery steps can then be taken to reduce the likelihood that the risk will occur and reduce its impact if an incident still occurs. Proof can easily be provided should it be needed courtesy of regular saving. The service provider becomes a point of contact for the client. They possess both the information and the know-how to interpret, activate and set agents in motion. Customers, the service provider and the site manager can start to improve every aspect of the operation, including: Increasing productivity, reduce the risks, increase the quality, agent motivation...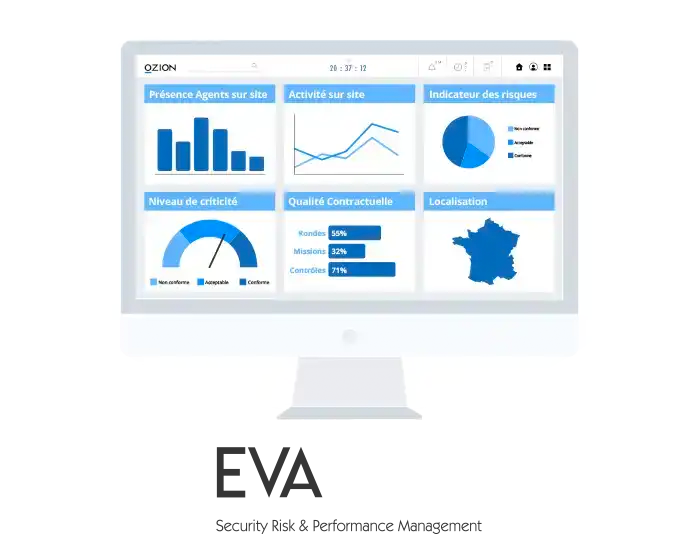 TRANSFORM YOUR WAY OF DOING
Providers who use Eva will never work as before. The transformation continually proves to work
All the functionalities can be connected to Eva, improving the scope of the software and increasing its value associated to a specif operation. Providers can improve operational planning and obtain tailor-made dashboards illustrating key indicators that are aligned with the contract.
Ultimately, agents become more professional and motivated, resulting to information being fed back. Management will experience an ability to understand how performance is progressing and make required adjustments when correction action is required to align with SLAs.